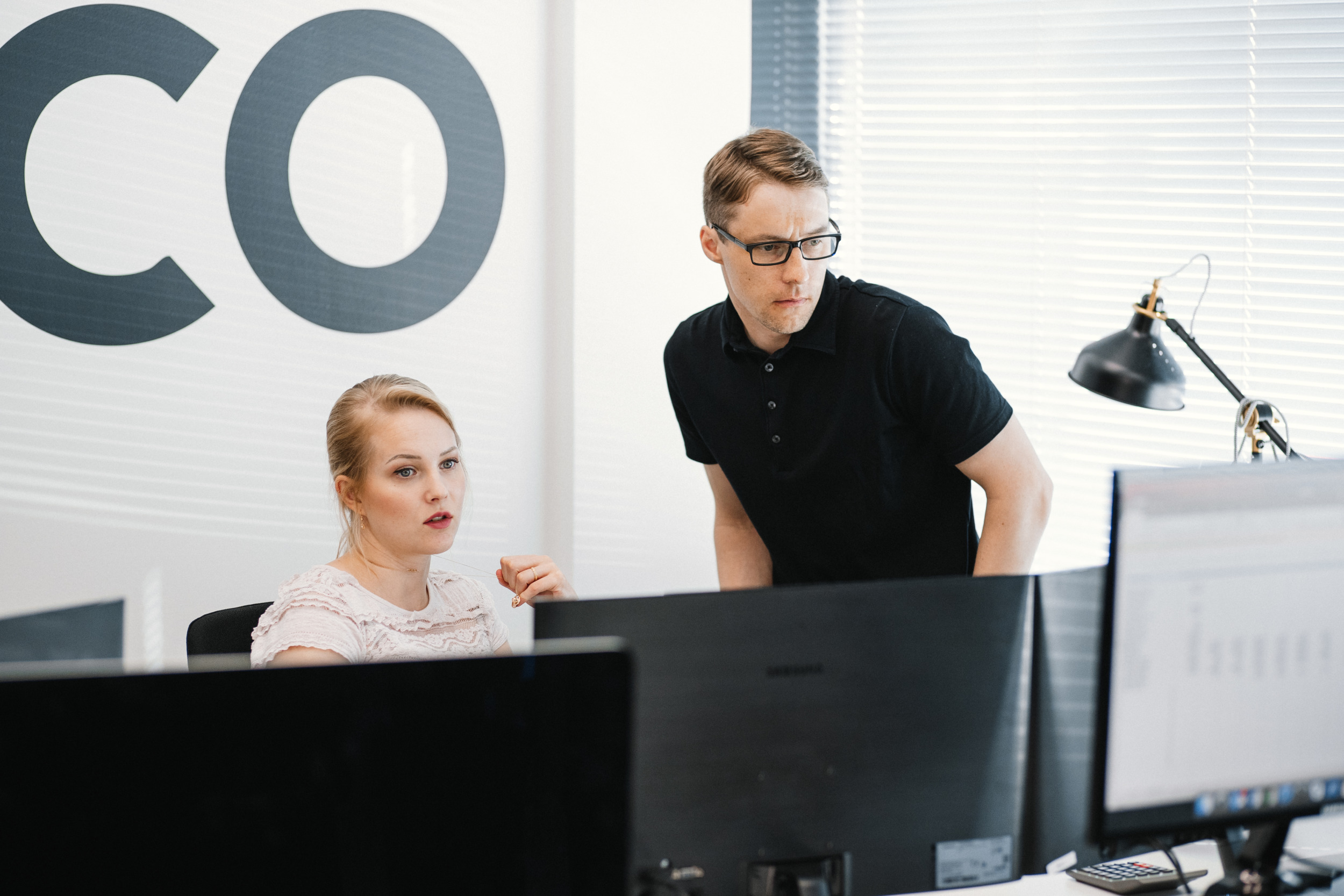 Accounting and bookkeeping to support development and growth
We offer personal and business-oriented accounting services to support your company's development.
Accounting
Up-to-date and properly produced accounting is the basis for high-quality financial management and one of the most important things in supporting the management and development of a company's business. Our accounting services range from the needs of a limited liability company that has just started its operations to the financial management requirements of international groups of companies.
Our mission is to help your business succeed
Our accounting service involves thinking and operating in a business-oriented manner, with solutions that best suit the customer. Understanding your business and goals is the basis of our cooperation.
We provide accounting and the support of our comprehensive financial management services to develop and grow your business. Once we know your business and goals, we know how to provide your business with the most suitable financial management service solutions and tools. We are a Procountor Platinum and Netvisor Premium level accounting firm.
With our accounting service, you get:
Expertise in the financial management of your industry
high-quality and up-to-date accounting including notifications to the authorities
accounting reporting according to your specific needs
personal and smooth service
professional support and advice on financial management
freedom to focus on developing your own business
the financial and tax expertise of an accounting advisor
Procountor or Netvisor software for financial management
Financial advisor as part of our accounting service.
Your financial advisor is an integral part of our accounting service and represents the main difference between us and other accounting firms. The financial advisor service was created to satisfy the needs and wishes of companies. Accounting firms are expected to provide more advice and personal support for business development.
The financial advisor designated for your company is responsible for the financial management cooperation together with the accountant in charge designated for your company. The financial advisor acts as a link, sparring partner, advisor and developer while the accountant produces high-quality accounting data.
In addition to providing advice and managing the customer relationship, the financial advisor can provide a wide range of expert services or even act as an outsourced financial management expert. Read more about our expert services on finances and taxation.
Reporting of accounting that is clear and supports your business
Accounting reporting is planned and produced based on your business needs and communication preferences. Accounting reporting and advice provided by the accounting advisor are produced monthly in a way that suits your business.
Our reporting service helps:
interpret and predict your company's finances
identify and interpret comments and observations arising from accounting data from a cause-and-effect perspective
plan and implement investments
optimize your company's taxation
To support your business, you can get customized progress reports from the financial advisor in connection with accounting reporting using popular BI reporting or video reporting.
Balanco's accounting service provides you with up-to-date information about your company's finances.
Our pricing is transparent, simple and predictable
We do not expect our customers to pay us for carrying out the steps of accounting work, but for good results and expert service. Expertise, quality and transparency and predictability of pricing serve as the starting points for our accounting firm service.
The pricing of our accounting service is fixed. You don't have to wonder if the accounting firm will charge extra if you have any questions about financial management or software. The support and active advice of our serving team is included in the monthly pricing of our service.
Procountor and Netvisor guarantee high-quality financial management
We produce our accounting services with Procountor or Netvisor. Netvisor and Procountor can be connected to a wide range of software, enabling seamless cooperation between operational activities and financial management. Read more
Contact
Personal accountant service for your needs, only one call away
Contact
Close
Contact
Personal accountant service for your needs, only one call away