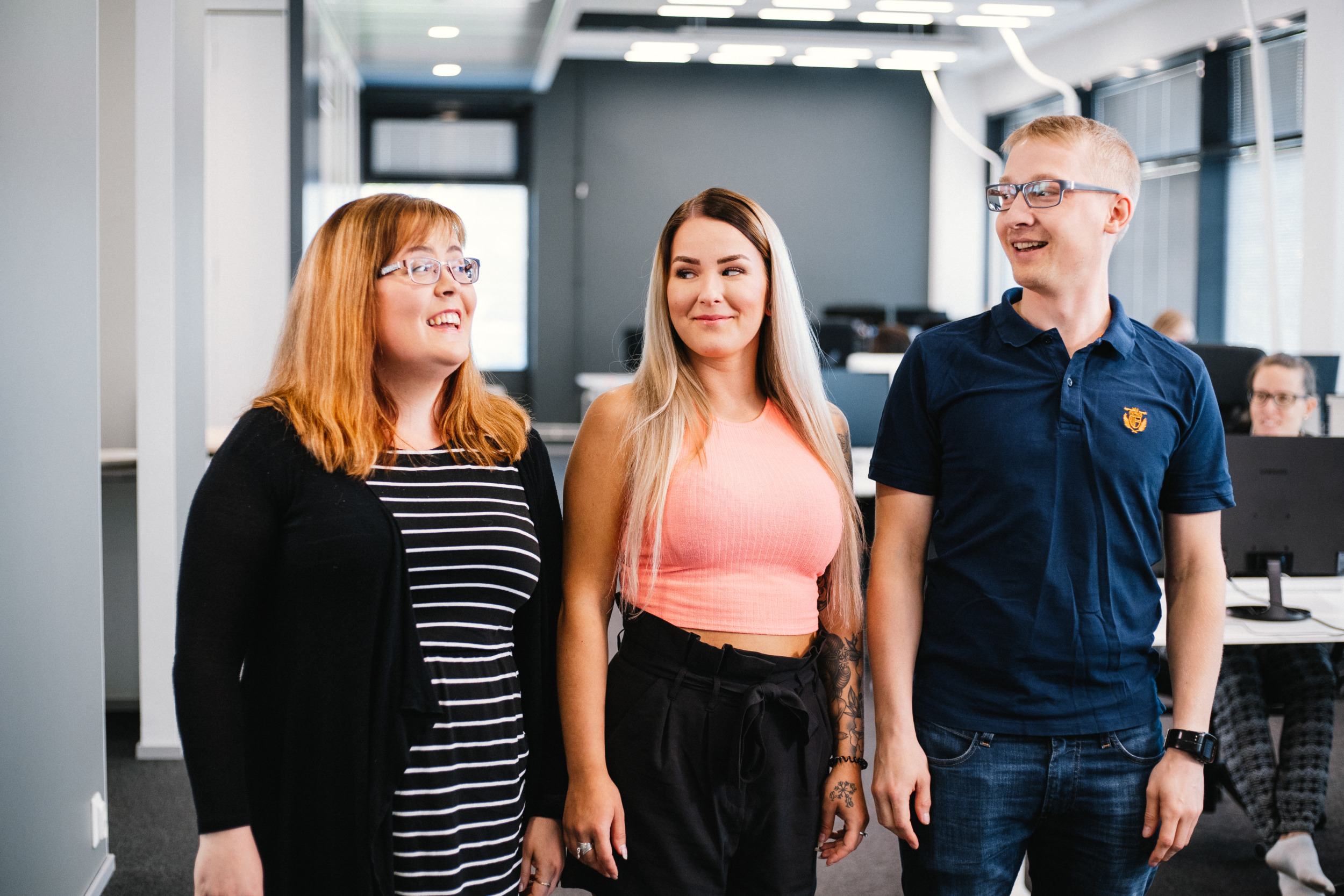 Careers – Join the Balanco Team!
Financial management with a good vibe – Balanco as a workplace and internship in financial administration.
Working at Balanco
Balanco's culture comes from the values of the company, which have been an important part of day-to-day activity since Balanco was founded. Even though we are relatively young and growing rapidly, we have managed to maintain a pleasant and open spirit at the workplace. The main reason for this is certainly all the new and old members of the Balanco team. We are proud of our workplace and workmates.
We're proud of our expertise. We feel that continuous self-improvement is the key to success in work and to job satisfaction in particular. Everyone in Balanco has a wide range of opportunities for education and development. To ensure this education and professional development, Balanco has its own competence manager.
Working at Balanco
Contact
Find the job of your dreams
Contact